Description
Download Your Itinerary here.
Overnight trip to Pitt!
Vikings vs. Steelers
**Steelers Home Opener!**
Getaway with JZ Tours on an overnight trip to Pittsburgh to see the Minnesota Vikings take on the Pittsburgh Steelers!  
We will depart early Saturday morning to arrive in Pittsburgh with enough time to relax and sight-see at your leisure during the afternoon into the evening.  On Sunday, enjoy our delicious tailgate with beautiful views of the city before getting on the ferry to head over to the game.  We believe a great time and a great view is better than being stuck under a bridge!  Then AFTER the game, we'll have some more hot food to enjoy while traffic clears so you can continue your relaxation! 
Your trip includes:
Round-trip bus transportation
Overnight stay at the newly renovated Comfort Inn hotel in Pittsburgh, PA near Heinz Field "Behind every great stay is a great night at the Comfort Inn® hotel in Pittsburgh, PA.  We are conveniently located near Heinz Field making it easy to beat the crowds to your next game". *Hotel Website*
DOUBLE tailgate before AND after the game including:  Baked Ziti, Meatballs, Sausage & Peppers, Boneless Chicken Bites,  Hot Dogs, Burgers, Homemade Potato Salad, Soda & Water!
Ferry ride to and from the game
Ticket to the game (Please call the office for lower level sideline seats if interested at 570-344-2212)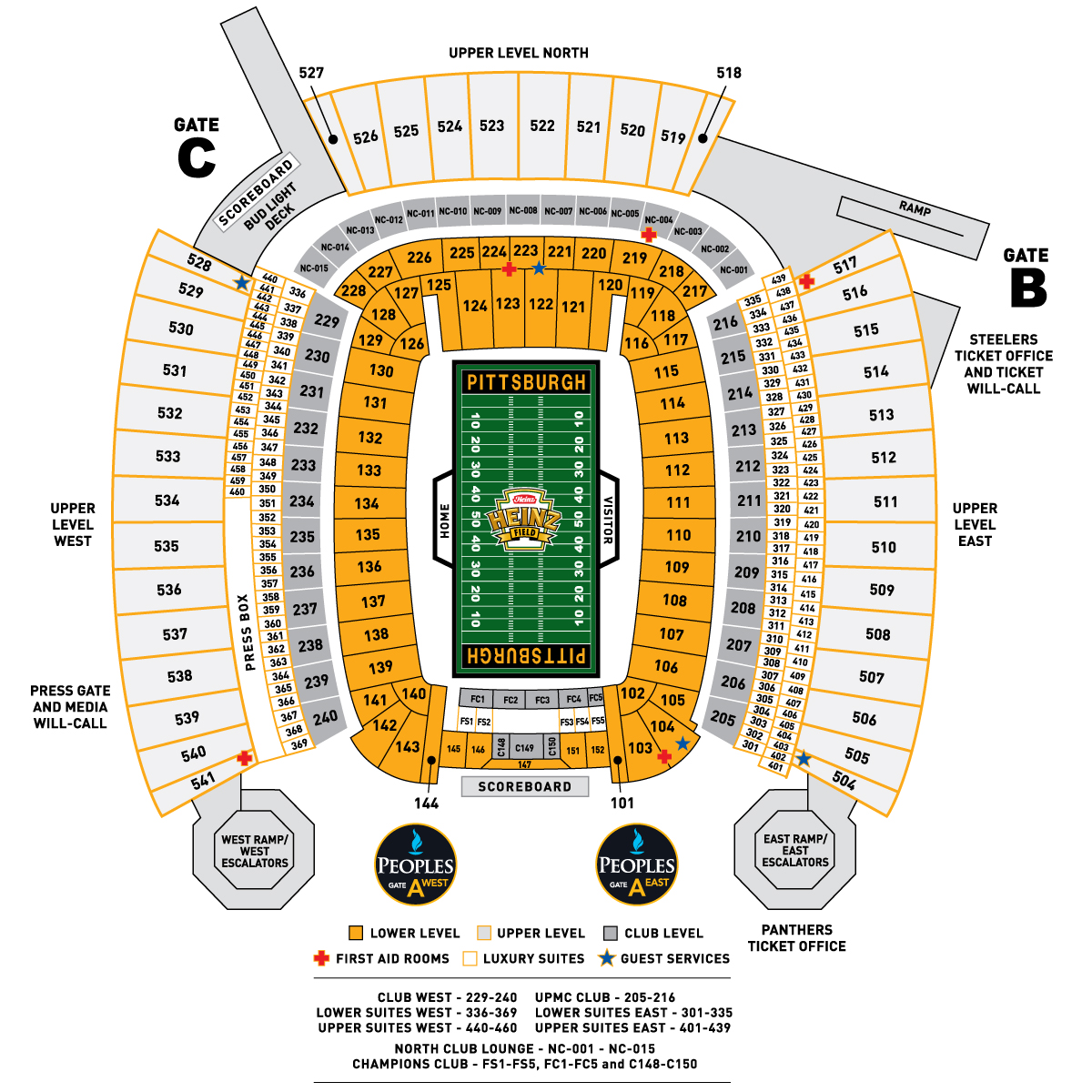 Pre-Sale Discount:
PRICES REFLECT THE $20 PRE-SALE DISCOUNT

*Prices based on Double Occupancy*
Pre-Sale discount applies only if the trip is paid in full by 7/31/2017.  (Pre-Sale discount cannot be combined with any other discount)
*JZ Tours reserves the right to cancel the pre-sale date once inventory is depleted.*
Bus departure locations on Saturday include:
Birney Plaza in Moosic at 8 am
Wyoming Valley Mall (near Sears Auto) at 8:20 am
Buckhorn Exit by Quaker Steak & Lube at 9 am
Please arrive 15 minutes before your scheduled departure time.  YOU WILL RECEIVE YOUR TICKETS THE DAY OF THE TRIP!
**Disclaimer: Please check our website 48 hours prior to trip for any changes in game times or departure times**
 FINAL PAYMENT IS DUE NO LATER THAN 30 DAYS PRIOR TO EVENT