Description
The Who is coming to Philly!
"The Who's newly announced "Moving On!" tour will bring Roger Daltrey, Pete Townshend, and Co. to Philadelphia.  For Who fans everywhere, the announcement of a brand new tour means only one thing:  the world's most untameable rock band is about to deliver the goods once again.  Never ones for nostalgia, singer Roger Daltrey and guitarist and songwriter Pete Townshend will be unleashing the combustible force that is The Who, with symphonic accompaniment in this concert.
The Who are one of the top three greatest rock legacies in music history.  Their music provoked explosive change and spanned what many critics declare is rock's most elastic creative spectrum, with Pete Townshend's songwriting moving between raw, prosaic, conceptual, and expressively literate.  Their visionary sense of stagecraft headed by Roger Daltrey's soaring vocal prowess is topped off by the band's blistering rhythm section."
Trip includes:
Round-trip transportation
Ticket of your choice to concert  *Note-Call office @ 570-344-2212 for more seat options if interested.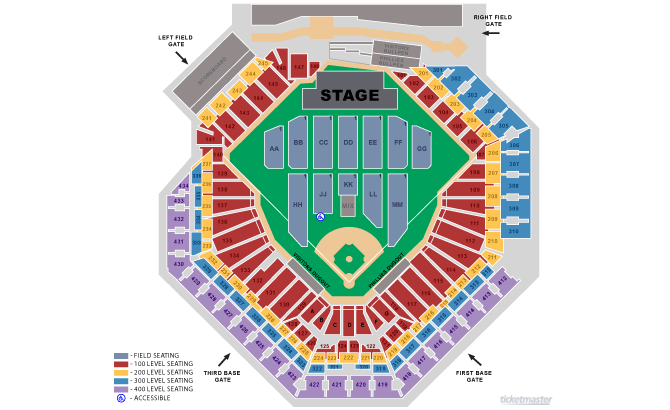 Our famous Deluxe Hot Tailgate before the concert with our own private DJ. Tailgate includes: Baked Ziti, Meatballs, Sausage & Peppers, Boneless Chicken Bites, Homemade Potato Salad & Bottled Water.
Bus departure locations include:
Fidelity Bank/Dunmore Corners  @ 12:15 pm
Harvest Buffet 26 East End Center/WB @ 12:45 PM ( please park away from the front door )
McDonalds 476 Turnpike @ 1 pm
Pre-Sale Discount:
PRICES POSTED ABOVE REFLECT THE $10 PRE-SALE DISCOUNT.
Pre-sale discount applies only if paid in full by 4/30/2019. (Pre-sale discount cannot be combined with any other discount.)
*JZ Tours reserves the right to cancel the pre-sale date once inventory is depleted.*
Please arrive 15 minutes prior to departure time to board the bus.  YOU WILL RECEIVE YOUR TICKETS THE DAY OF TRIP!
*We will have multiple buses headed to this concert, so if traveling with a group, please note the names of people who booked differently so that we can place you on the same bus*
**Disclaimer:  Please check our website 48 hours prior to trip for any changes in concert or departure times**