Description
The Piano Man is Coming to Philly Again!
The Philadelphia Phillies and Live Nation Philadelphia today announced Billy Joel will be honored with the first music franchise at Citizens Bank Park. His return will continue his stadium residency. Billy Joel, who will celebrate his 70th birthday on May 9, 2019, is the first artist to perform for a record-breaking six consecutive years at the Phillies Ball Park and he holds the record for the most live performances by any artist in the venue's 15-year history.
"Billy Joel's past performances at Citizens Bank Park have been exceptional which is why his fans in Philadelphia return year over year," said Phillies Executive Vice President David Buck. "In addition to being thrilled that he will perform again at Citizens Bank Park in 2019, we are also honored that Billy has chosen our ballpark as his residency. That speaks volumes about his personal connection with our city and our fans."
Trip includes:
Round-trip transportation
Ticket of your choice to concert  *Note- Call office at 570-344-2212 for Field Level Seats if interested.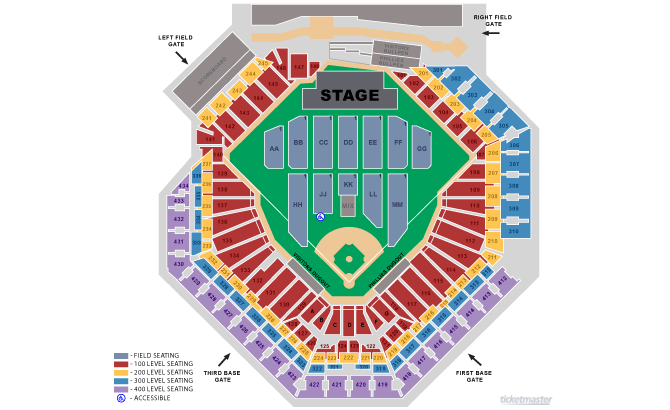 Our famous Deluxe Hot Tailgate before the concert with our own private DJ. Tailgate includes: Baked Ziti, Meatballs, Sausage & Peppers, Boneless Chicken Bites, Homemade Potato Salad & Bottled Water.
Bus departure locations include:
Green Ridge Plaza  @ 12:30 pm
Harvest Buffet 26 East End Center , Wilkes-Barre @ 1 PM ( please park away from the front door )
McDonalds 476 Turnpike @ 1:20 pm
Please arrive 15 minutes prior to departure time to board the bus.  YOU WILL RECEIVE YOUR TICKETS THE DAY OF TRIP!
*We will have multiple buses headed to this concert, so if traveling with a group, please note the names of people who booked differently so that we can place you on the same bus*
**Disclaimer:  Please check our website 48 hours prior to trip for any changes in concert or departure times**