Description
The Piano Man is Coming to Philly!
This summer marks Joel as the first artist ever to perform for a record breaking five consecutive years at the Philadelphia stadium and the most ever live performances by any artist in the storied venue's history.
For the first time in franchise history, the Phillies will honor Billy Joel in a way that's only been previously bestowed on players and coaches. He will receive an honorary contract from Phillies Vice President and General Manager Matt Klentak and Phillies Manager Gabe Kapler on July 27th. "Billy Joel continues to have the honor of performing more concerts at our ballpark than any other artist with his fifth straight and seventh overall show," said Phillies Executive Vice President David Buck. "We could not be more excited to have him part of this franchise and we look forward to what will undoubtedly be another great concert for our fans!"
Trip includes:
Round-trip transportation
Ticket of your choice to concert  *Note- all Field and 100 Level are sold in pairs. Please call office for odd number or bigger groups at 570-344-2212* SECTION 307 has limited/side view printed on ticket.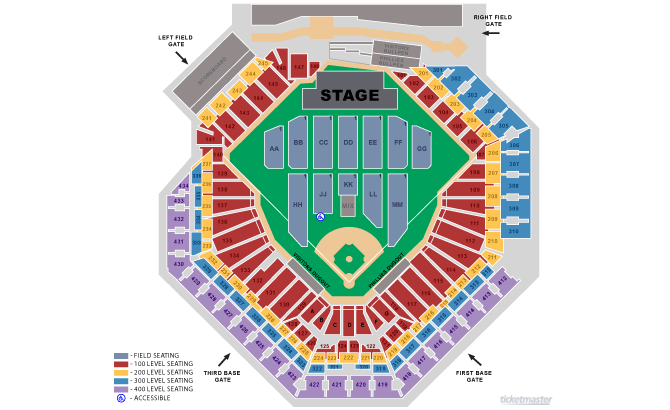 Our famous Deluxe Hot Tailgate before the concert with our own private DJ. Tailgate includes: Baked Ziti, Meatballs, Sausage & Peppers, Boneless Chicken Bites, Homemade Potato Salad & Bottled Water.
Pre-Sale Discount:
PRICES POSTED ABOVE REFLECT THE $10 PRE-SALE DISCOUNT.
Pre-sale discount applies only if paid in full by 6/30/2018.  (Pre-sale discount cannot be combined with any other discount.)
*JZ Tours reserves the right to cancel the pre-sale date once inventory is depleted.*
Bus departure locations include:
                                                                                                                             Old Price Chopper  Monroe Ave Dunmore  @ 12:15 pm
Waldorf Club @ 12:30 pm
     Harvest Buffet 26 East End Center , Wilkes-Barre @ 1 PM ( please park away from the front door )
Please arrive 15 minutes prior to departure time to board the bus.  YOU WILL RECEIVE YOUR TICKETS THE DAY OF TRIP!
*We will have multiple buses headed to this concert, so if traveling with a group, please note the names of people who booked differently so that we can place you on the same bus*
**Disclaimer:  Please check our website 48 hours prior to trip for any changes in concert or departure times**